Agoramania Soap Box
Disclaimer: Blog participants are solely responsible for the content of the comments they post here. Soap Box blog comments are subject to the site's Terms and Conditions of Use and do not necessarily reflect the opinion or approval of USAB2C.com, America's Business To Consumers, Incorporated and/or its subsidiaries.
Thursday Dec 30, 2010
Happy New Year!
Best wishes to all our friends for a happy, healthy and American-Made 2011!
It's Another New Year...
from the website: http://wilstar.com/holidays/newyear.htm

"Happy New Year!" That greeting will be said and heard for at least the first couple of weeks as a new year gets under way. But the day celebrated as New Year's Day in modern America was not always January 1.
ANCIENT NEW YEARS
The celebration of the new year is the oldest of all holidays. It was first observed in ancient Babylon about 4000 years ago. In the years around 2000 BC, the Babylonian New Year began with the first New Moon (actually the first visible cresent) after the Vernal Equinox (first day of spring).
The beginning of spring is a logical time to start a new year. After all, it is the season of rebirth, of planting new crops, and of blossoming. January 1, on the other hand, has no astronomical nor agricultural significance. It is purely arbitrary.
The Babylonian new year celebration lasted for eleven days. Each day had its own particular mode of celebration, but it is safe to say that modern New Year's Eve festivities pale in comparison.
The Romans continued to observe the new year in late March, but their calendar was continually tampered with by various emperors so that the calendar soon became out of synchronization with the sun.
In order to set the calendar right, the Roman senate, in 153 BC, declared January 1 to be the beginning of the new year. But tampering continued until Julius Caesar, in 46 BC, established what has come to be known as the Julian Calendar. It again established January 1 as the new year. But in order to synchronize the calendar with the sun, Caesar had to let the previous year drag on for 445 days.
THE CHURCH'S VIEW OF NEW YEAR CELEBRATIONS
Although in the first centuries AD the Romans continued celebrating the new year, the early Catholic Church condemned the festivities as paganism. But as Christianity became more widespread, the early church began having its own religious observances concurrently with many of the pagan celebrations, and New Year's Day was no different. New Years is still observed as the Feast of Christ's Circumcision by some denominations.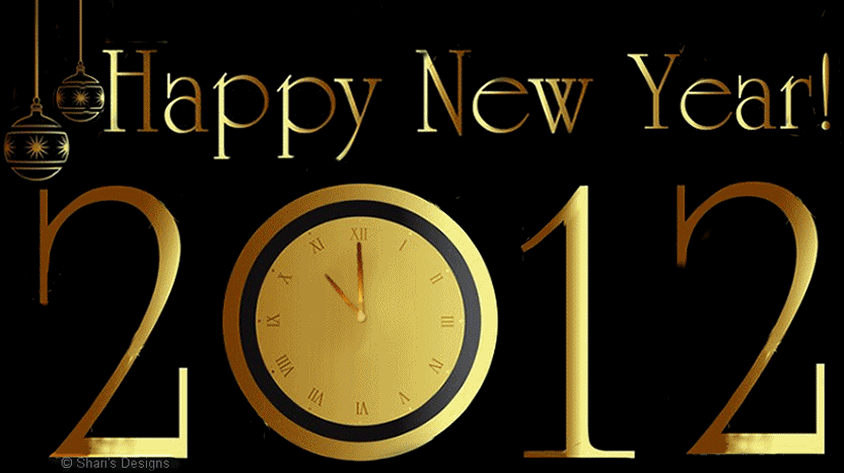 Posted at 11:47PM Dec 30, 2010 by Perry (Editor@USAB2C.com) in U.S.A. Traditions | Comments[0]
Saturday Dec 25, 2010
Merry Chirstmas!
0 Days to Go!
Christmas greetings to all of our friends from USAB2C. Stay safe and well this holiday season!
Posted at 12:42PM Dec 25, 2010 by Perry (Editor@USAB2C.com) in U.S.A. Traditions | Comments[0]
Friday Dec 24, 2010
Season's Greetings!
1 Day to Go!
Posted at 12:50AM Dec 24, 2010 by Perry (Editor@USAB2C.com) in U.S.A. Traditions | Comments[0]
Thursday Dec 23, 2010
Season's Greetings!
2 Days to Go!
Posted at 09:08AM Dec 23, 2010 by Perry (Editor@USAB2C.com) in U.S.A. Traditions | Comments[0]
Wednesday Dec 22, 2010
Season's Greetings!
3 Days to Go!
Posted at 07:46AM Dec 22, 2010 by Perry (Editor@USAB2C.com) in U.S.A. Traditions | Comments[0]
Tuesday Dec 21, 2010
Season's Greetings!
4 Days to Go!
Posted at 12:18AM Dec 21, 2010 by Perry (Editor@USAB2C.com) in U.S.A. Traditions | Comments[0]
Monday Dec 20, 2010
Season's Greetings!
5 Days to Go!
Posted at 07:55AM Dec 20, 2010 by Perry (Editor@USAB2C.com) in U.S.A. Traditions | Comments[0]
Sunday Dec 19, 2010
Season's Greetings
6 Days to Go!
Posted at 10:56PM Dec 19, 2010 by Perry (Editor@USAB2C.com) in U.S.A. Traditions | Comments[0]
Saturday Dec 18, 2010
Seasons Greetings
7 Days to Go!
Posted at 12:13AM Dec 18, 2010 by Perry (Editor@USAB2C.com) in U.S.A. Traditions | Comments[0]
Season's Greetings
8 Days to Go!
Posted at 12:12AM Dec 18, 2010 by Perry (Editor@USAB2C.com) in U.S.A. Traditions | Comments[0]
Thursday Dec 16, 2010
Season's Greetings!
9 Days to Go!
Posted at 11:25PM Dec 16, 2010 by Perry (Editor@USAB2C.com) in U.S.A. Traditions | Comments[0]
Wednesday Dec 15, 2010
Season's Greetings!
10 Days to Go!
Posted at 10:11PM Dec 15, 2010 by Perry (Editor@USAB2C.com) in U.S.A. Traditions | Comments[0]
Season's Greetings!
11 Days to Go!
Posted at 12:29AM Dec 15, 2010 by Perry (Editor@USAB2C.com) in U.S.A. Traditions | Comments[0]
Tuesday Nov 23, 2010
Happy Thanksgiving!
Abraham Lincoln's Thanksgiving Proclamation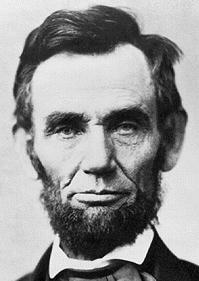 Washington, D.C.
October 3, 1863
By the President of the United States of America.
A Proclamation.
The year that is drawing towards its close, has been filled with the blessings of fruitful fields and healthful skies. To these bounties, which are so constantly enjoyed that we are prone to forget the source from which they come, others have been added, which are of so extraordinary a nature, that they cannot fail to penetrate and soften even the heart which is habitually insensible to the ever watchful providence of Almighty God. In the midst of a civil war of unequaled magnitude and severity, which has sometimes seemed to foreign States to invite and to provoke their aggression, peace has been preserved with all nations, order has been maintained, the laws have been respected and obeyed, and harmony has prevailed everywhere except in the theatre of military conflict; while that theatre has been greatly contracted by the advancing armies and navies of the Union. Needful diversions of wealth and of strength from the fields of peaceful industry to the national defence, have not arrested the plough, the shuttle or the ship; the axe has enlarged the borders of our settlements, and the mines, as well of iron and coal as of the precious metals, have yielded even more abundantly than heretofore. Population has steadily increased, notwithstanding the waste that has been made in the camp, the siege and the battle-field; and the country, rejoicing in the consiousness of augmented strength and vigor, is permitted to expect continuance of years with large increase of freedom.
No human counsel hath devised nor hath any mortal hand worked out these great things. They are the gracious gifts of the Most High God, who, while dealing with us in anger for our sins, hath nevertheless remembered mercy. It has seemed to me fit and proper that they should be solemnly, reverently and gratefully acknowledged as with one heart and one voice by the whole American People.
I do therefore invite my fellow citizens in every part of the United States, and also those who are at sea and those who are sojourning in foreign lands, to set apart and observe the last Thursday of November next, as a day of Thanksgiving and Praise to our beneficent Father who dwelleth in the Heavens. And I recommend to them that while offering up the ascriptions justly due to Him for such singular deliverances and blessings, they do also, with humble penitence for our national perverseness and disobedience, commend to His tender care all those who have become widows, orphans, mourners or sufferers in the lamentable civil strife in which we are unavoidably engaged, and fervently implore the interposition of the Almighty Hand to heal the wounds of the nation and to restore it as soon as may be consistent with the Divine purposes to the full enjoyment of peace, harmony, tranquillity and Union.
In testimony whereof, I have hereunto set my hand and caused the Seal of the United States to be affixed.
Done at the City of Washington, this Third day of October, in the year of our Lord one thousand eight hundred and sixty-three, and of the Independence of the Unites States the Eighty-eighth.
By the President: Abraham Lincoln
Posted at 11:03PM Nov 23, 2010 by Perry (Editor@USAB2C.com) in U.S.A. Traditions | Comments[0]
Thursday Nov 11, 2010
Remembering Our Veterans

History of Veterans Day
World War I – known at the time as "The Great War" - officially ended when the Treaty of Versailles was signed on June 28, 1919, in the Palace of Versailles outside the town of Versailles, France. However, fighting ceased seven months earlier when an armistice, or temporary cessation of hostilities, between the Allied nations and Germany went into effect on the eleventh hour of the eleventh day of the eleventh month. For that reason, November 11, 1918, is generally regarded as the end of "the war to end all wars."
In November 1919, President Wilson proclaimed November 11 as the first commemoration of Armistice Day with the following words: "To us in America, the reflections of Armistice Day will be filled with solemn pride in the heroism of those who died in the country's service and with gratitude for the victory, both because of the thing from which it has freed us and because of the opportunity it has given America to show her sympathy with peace and justice in the councils of the nations…"
The original concept for the celebration was for a day observed with parades and public meetings and a brief suspension of business beginning at 11:00 a.m.
The United States Congress officially recognized the end of World War I when it passed a concurrent resolution on June 4, 1926, with these words:
Whereas the 11th of November 1918, marked the cessation of the most destructive, sanguinary, and far reaching war in human annals and the resumption by the people of the United States of peaceful relations with other nations, which we hope may never again be severed, and

Whereas it is fitting that the recurring anniversary of this date should be commemorated with thanksgiving and prayer and exercises designed to perpetuate peace through good will and mutual understanding between nations; and

Whereas the legislatures of twenty-seven of our States have already declared November 11 to be a legal holiday: Therefore be it Resolved by the Senate (the House of Representatives concurring), that the President of the United States is requested to issue a proclamation calling upon the officials to display the flag of the United States on all Government buildings on November 11 and inviting the people of the United States to observe the day in schools and churches, or other suitable places, with appropriate ceremonies of friendly relations with all other peoples.
An Act (52 Stat. 351; 5 U. S. Code, Sec. 87a) approved May 13, 1938, made the 11th of November in each year a legal holiday—a day to be dedicated to the cause of world peace and to be thereafter celebrated and known as "Armistice Day." Armistice Day was primarily a day set aside to honor veterans of World War I, but in 1954, after World War II had required the greatest mobilization of soldiers, sailors, Marines and airmen in the Nation's history; after American forces had fought aggression in Korea, the 83rd Congress, at the urging of the veterans service organizations, amended the Act of 1938 by striking out the word "Armistice" and inserting in its place the word "Veterans." With the approval of this legislation (Public Law 380) on June 1, 1954, November 11th became a day to honor American veterans of all wars.
Later that same year, on October 8th, President Dwight D. Eisenhower issued the first "Veterans Day Proclamation" which stated: "In order to insure proper and widespread observance of this anniversary, all veterans, all veterans' organizations, and the entire citizenry will wish to join hands in the common purpose. Toward this end, I am designating the Administrator of Veterans' Affairs as Chairman of a Veterans Day National Committee, which shall include such other persons as the Chairman may select, and which will coordinate at the national level necessary planning for the observance. I am also requesting the heads of all departments and agencies of the Executive branch of the Government to assist the National Committee in every way possible."
President Eisenhower signing HR7786, changing Armistice Day to Veterans Day. From left: Alvin J. King, Wayne Richards, Arthur J. Connell, John T. Nation, Edward Rees, Richard L. Trombla, Howard W. Watts
On that same day, President Eisenhower sent a letter to the Honorable Harvey V. Higley, Administrator of Veterans' Affairs (VA), designating him as Chairman of the Veterans Day National Committee.
In 1958, the White House advised VA's General Counsel that the 1954 designation of the VA Administrator as Chairman of the Veterans Day National Committee applied to all subsequent VA Administrators. Since March 1989 when VA was elevated to a cabinet level department, the Secretary of Veterans Affairs has served as the committee's chairman.
The Uniform Holiday Bill (Public Law 90-363 (82 Stat. 250)) was signed on June 28, 1968, and was intended to ensure three-day weekends for Federal employees by celebrating four national holidays on Mondays: Washington's Birthday, Memorial Day, Veterans Day, and Columbus Day. It was thought that these extended weekends would encourage travel, recreational and cultural activities and stimulate greater industrial and commercial production. Many states did not agree with this decision and continued to celebrate the holidays on their original dates.
The first Veterans Day under the new law was observed with much confusion on October 25, 1971. It was quite apparent that the commemoration of this day was a matter of historic and patriotic significance to a great number of our citizens, and so on September 20th, 1975, President Gerald R. Ford signed Public Law 94-97 (89 Stat. 479), which returned the annual observance of Veterans Day to its original date of November 11, beginning in 1978. This action supported the desires of the overwhelming majority of state legislatures, all major veterans service organizations and the American people.
Veterans Day continues to be observed on November 11, regardless of what day of the week on which it falls. The restoration of the observance of Veterans Day to November 11 not only preserves the historical significance of the date, but helps focus attention on the important purpose of Veterans Day: A celebration to honor America's veterans for their patriotism, love of country, and willingness to serve and sacrifice for the common good.
Posted at 01:06AM Nov 11, 2010 by Perry (Editor@USAB2C.com) in U.S.A. Traditions | Comments[0]